Reading Time:
7
minutes
[lmt-post-modified-info]
7 Tips To Run Virtual Complementary Healthcare Sessions
Due to the nature of complementary health, it is often very hands on and done face-to-face. However, that's not to say that such sessions can't be held virtually, you just need to get a bit more creative. The idea of online complementary health sessions has been around for a while, but few businesses actually practice in this way.
With the growth in digital and online use and the current pandemic resulting in social distancing and lockdowns in place, it is even more important to stay mentally healthy too. Hosting online sessions with your clients will help them feel connected and supported, as well as giving them the ability to continue their progress.
We have already seen complementary health move online at a quicker rate than traditional medical options, with only 1% rising to 53% of bookings being online. Physiotherapists, for example, have seen 81% of their bookings disrupted by the coronavirus pandemic and so many of them started to move online. By now, 38% of their bookings are virtual sessions.
So why not start offering virtual appointments to your clients today?
How to make your complementary healthcare sessions virtual
If you're looking to change the way you offer appointments, both currently and for the future of your business, there are some great options. So even whilst your practice doors may be closed, you can continue to support your clients through both telephone and online sessions. This will allow your clients to continue their progress instead of plateau.
Phone sessions
Phone appointments can help in numerous ways. They can act as an introduction for clients moving to virtual sessions, instead of diving straight into video calls. Phone sessions are also great when used for health screening, testing, or consultations in-between video chat sessions, as these often do not require seeing each other and can be conducted through a verbal call.
Phone calls are also sometimes an easier option and preferred by clients, especially as they can be simpler to attend and do not require too much fancy technology, just a phone. Consider this when offering your appointments, it is worth asking the client's preference so they feel comfortable and put first.
Online sessions
Visual calls such as those done via video conferencing tools, such as Zoom, Skype, and more, allow you to see your client and therefore provide the support you cannot offer over the phone. For a physiotherapist, a visual call allows you to see how your client is performing their assigned exercises and correct or offer tips if needed.
Another important factor to consider is that with complementary health, it is often pivotal to be able to see your client's reactions to performing exercises. This can help you better understand their current capabilities and level of mobility or pain that over the phone you cannot easily identify.
Use your visual calls to teach your clients new exercises. Let's face it, it's a lot easier to show someone how to do a Supine Hamstring Stretch than explain it over the phone. You could end up with some unusually positioned exercises.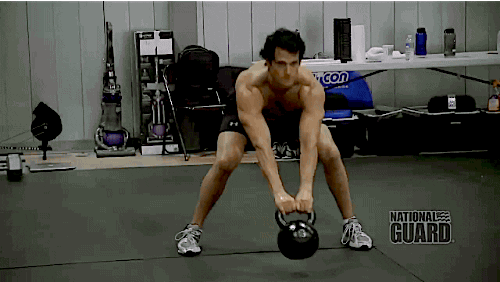 Find the balance
It can be hard to find a structure to your online offerings at first but once you find what suits you and your clients best, you can really get the ball rolling. Perhaps try offering video calls at the times of a usual face-to-face appointment, as visual calls are the best replacement for a usual face-to-face. In-between these sessions, you could offer a phone appointment to act as a check-in where you can record progress, answer any questions, ask about mobility and pain levels and address any other symptoms with advice.
Get the most out of your 10to8 account
However, it is all well and good planning to hold these virtual sessions, but you will need to ensure you organize, schedule and coordinate these sessions properly to ensure they happen. 10to8 complementary healthcare software can help with exactly that.
Start utilizing your 10to8 account and make your virtual appointments happen. Here's how…
Ensure treatment to those who need it – especially in these times
Many complementary health practices are not only concerned about their business but also mainly the well-being of their patients. Some of the patients will still need to be seen in-person.
For example, in the case of trauma, physiotherapy is most successful immediately after an incident. The longer treatment is left, the less likely it is that full mobility will be restored. So it is key to ensure you can fit those clients into your diary and provide them with the treatment they need.
Normally, you would perhaps space out your bookings to allow time for preparation. But with 10to8 you can automatically set buffer times so you can increase your capacity to ensure there are more slots to see those who urgently need treatment while ensuring that your practice doesn't get crowded and social distancing is kept.
All these available slots can be easily accessed on your online booking page where clients can easily book and pay for sessions. This will help increase your repeat custom, as clients will be able to easily choose times to suit them and see a more professional presence from your business.
Ensure attendance and engagement
When days can blend and you're not sure if it's the week or weekend, it can be easy to accidentally miss an appointment. To ensure your clients attend, utilize our automated SMS and email reminders to encourage your patients to show up or cancel in a timely fashion. You can even customize these automated messages to add that personal touch with your clients that keeps you connected even when you aren't face-to-face.
All of your appointment details, private notes, automated reminders, and confirmations appear together in one place for each appointment. This ensures you have all the information you need to provide a great session for your clients.
Less time on admin
As mentioned earlier, it is important for your clients to still feel connected and supported especially when sessions are held virtually. With 100to8, you can spend less time on the boring admin and more time with your patients.
Utilize 10to8's features and start managing your staff, appointments, and even room locations from your calendar. You might also want to set up calendar sync – If you haven't done so – to prevent double-bookings.
Integrate with Zoom
To host your online sessions, we recommend using Zoom with your 10to8 account.. Whenever an online or phone appointment is accepted, 10to8 automatically creates a Zoom Meeting Room for this particular session, so there's no need to book one separately, find the contact details of the patient and send them an invitation to the meetings. Furthermore, this also means that you won't have to worry about Zoom bombing: only invited attendees will be able to access the meeting room.
It's all done for you! So when it's time for your session, both you and your client can easily join and worry about what really matters, complementary health treatment.
Think you might need a little more help with taking virtual appointments, we have a great article to help you get started: How To Take Virtual Appointments And Move Your Business Online With 10to8.
Start Taking Bookings Online
Create your branded online booking page, benefit from automated SMS & Email reminders, rid your business of wasted time, and reduce appointment no-shows by up to 90%.
No credit card required; free & easy setup.
Megan is a Digital Marketing Intern who loves to travel, with a long bucket list of places to go that she's slowly ticking off. She is currently studying Marketing at University, with a passion for content creation and social media. And on any day of the Winter, she can also be found with a nice mug of hot chocolate.
Looking For The Best Scheduling Software?
See how we compare with our up-to-date comparison guide!
Over 500 Integrations
Get even more from 10to8 with integrations and apps designed to grow your business.
Facebook Comments