Quick Question: How (Not) To Build Links For Your Website
When I got started with link building over a year ago, I had no idea how to do it right, so I read all the articles out there to learn the best practices. Now that I have some experience in doing backlink building outreach and receiving it as well, I realized that I should have just learnt what not to do.
If you're reading this article, chances are that you want to discover how to build links for your website or a client and stumbled across this post. 
Or are you one of the dozens of people who reach out to us to gain a link either via simple link insertion or via a guest blog post and we said no. Don't feel disheartened if we decided not to work with you on this occasion, we really do get lots of fantastic outreach messages every day from amazing content creators. And a lot from those who are still on their journey of perfecting their link building pitch.
If I pointed you to this article, please don't think I'm being condescending. I have been doing link building for quite some time so i know how awful it is to put in the energy, reach out to someone and get a 'No' or even worse, no answer at all. 
I'm sharing these tips because I wish somebody had told me a long time ago how not to build links and I hope they will help you better your link building process.
So let's start at the beginning…
Why link building is important
Link building is important because it is one of the key factors based on which Google ranks your website. If you have a great number of high-quality links pointing at your website, that shows Google that your content is useful. 
It's a bit like when many foodies whose taste you trust recommend the same restaurant. They must know something, right? It's the same with Google: if websites that already rank high and have somewhat similar content to yours "recommend" your page by placing a link, it helps your website rank better. 
On and off-site SEO go hand in hand, and if you manage to get link building right, that will increase traffic to your website, ramp up domain and page authority, increase brand visibility and awareness and builds trust amongst other benefits. 
What are high-quality backlinks
High-quality backlinks are links to your website or blog, that ideally come from both highly-ranking and relevant website. However, when a high authority site that has very different topic than yours links to you, might be just as or even less valuable than a less important blog with very relevant content linking to you. At least what concerns Google.
So it is important that you discover link opportunities that truly add to your ranking and not just waste your time. And by the way, if a link is relevant, it is much easier to gain too. 
Popular link building techniques
Google's preferred way is, of course, naturally earning links, which sounds great, but this is probably the rarest. 
Unless you're Neil Patel, HubSpot, G2 or another amazing company that pushes out fantastic content that ranks #1 in search, your article might not be discovered organically and nobody will link to it. Until you step up your SEO game and build enough links so you can finally rank for relevant search terms. Vicious circle, huh?
The most common ways of link building are:
Backlink building outreach

And guest blogging
In the case of backlink building outreach, you can either reach out to your network or find new prospects who might be willing to place your link somewhere on their website. A very specific type of link building is when you crawl a website for broken links and you pitch relevant content to replace the bad link. This is usually quite successful, as you're doing something helpful for the webmaster of that website.
When you offer your services as a content creator and pitch guest blog post ideas to business, chances are that you want a 'dofollow' link in exchange for the "free content". This can be equally successful if you can come up with a relevant topic and provide the website with excellent and unique content.
How not to build links for your website
I promised to share my tips on what to avoid if you want to be successful in link building, so here it comes. I am almost certain I have made all these mistakes in the past and cost 10to8 a few links. But everybody makes mistakes and the important thing is that we learn from them, or even better: from each other's mistakes. 
These are the most common mistakes people make when trying to build links for their websites:
They fail to identify high-quality link opportunities 

They fail to find the right person to reach out to and their contact

They choose a bad subject line

They turn to a typical, standard and over-used outreach template

They provide too much or not enough information

They lie

They don't make the partnership mutually beneficial

They follow-up wrong
This is not the whole list of mistakes, just the common one. I have to admit, I have done all of these, except for #6.
I think the best way to get my point through is to tell stories with examples of how that specific mistake happens and how it affects the link partnership. Do you like Friends?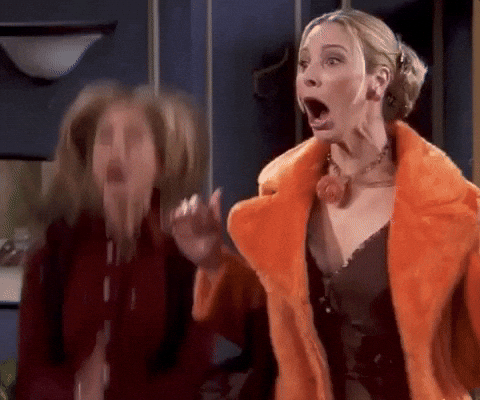 The one with the misunderstood link
Above we've covered what a high-quality backlink is. It is very common that somebody just crawls the web, finds a relevant keyword on a fairly good blog article and reaches out to the team immediately, without even reading the article.
A while ago a guy reached out to us saying that he read our blog article about a fitness studio, he really enjoyed it and he would like to write a guest blog post for us about the benefits of using an elliptical cross-trainer. He clearly didn't read our post, as it talked about how a fitness studio uses 10to8 booking system to be more visible online and since he did not scroll through our blog page, he didn't know that the blog post he pitched would be not at all relevant to our audience. 
His idea was rejected.
The one with the wrong email address
It's very common that people send messages to either very generic email addresses or to the CEO or other C-level in the company.
Contact forms are the worst because it's harder to customize your message, almost impossible to track opens and clicks and takes more time for the message to find the right person. With C-levels, it takes ages to get them open an email, they might not even open it and don't bother to forward it. They are very busy and usually have great email filters set up.
Once it took a company three weeks to get hold of me because they emailed the wrong person, who also happened to be a busy senior manager. They got their link, but it took forever to close the deal. 
The one with the Quick Question
This is one of my personal favorites and the initial idea for this article. 'Quick question' is, without a doubt, the most common subject line for outreach messages and it is always about adding a link or guest posting. 
I received the perfect example for this around 2-3 weeks ago, when on a Friday morning I found a 'Quick Question' in my inbox. When I opened it, I saw the longest email in human history. 
I suffered my way through the message because I thought that when an email is this long, it must be incredibly important. It was not and to put the cherry on top, it didn't even have a question. So we didn't move forward. 
The one with the template
At 10to8 appointment scheduling software, everything is perfect and everybody loves us. Our website is stunning, the blog is incredibly useful and all of the content creators are exceptionally insightful professionals. According to people reaching out to us for a backlink or guest post. 
Using an outreach template is fine, however, in my experience, some customization does help. Large organizations have a whole team that does content distribution and backlink building outreach, and they often send hundreds of emails out in one go for maximum return.
One day, Emma from a very well-known email marketing tool reached out to me with the following message:
After the most common subject line, here is the most overused email template. I couldn't believe my eyes when I saw the empty email template from this particular company. 
Again, it happened to me too that I forgot to change the name or company name back then when I did mass-outreach and used templates. I now have a bullet point list and I go after quality, not quantity. 
The one that was too short
I studied philosophy so I'm okay with long written text, but most people will quit your message if it doesn't fit a mobile screen. It's hard to get the length of your link building message right, since you need to tickle your prospect's curiosity but shouldn't say too much. 
The one with the quick question was a perfect example of the too-long message, but a non-informative email can cost you a link too.
An email like this invites so many questions that you might not get a reply. It also looks spammy.
The one with the lie
Lying intended or unintended is not okay when you are looking for a partnership. It's not okay in general either. 
When people reach out to us they often feel the need to say something nice like:
"I adore the 10to8 blog and I'm a returning visitor for quite some time. I often visit your blog page just to see what's new. I'm wondering if you accept guest blog posts from contributors and whether you have guidelines."
It's nice to have fans, isn't it? So what's the lie here? If you have ever visited our blog, you've probably noticed that we have a section on guest blogging and you can access our guidelines and even submit an article idea right away.
We have very strict guidelines on guest posting, as soon as someone wants to use our platform as part of their link building scheme, we say no. We want to publish excellent blog articles for the sake of insightful content, not for link building.
I'm going to be overly dramatic here and say that when somebody compliments the 10to8 blog and states that they are frequent readers, then asks a question that a frequent reader would know, I shed a tear. What a waste of time and flattery. 
The one without the win
Unless you reach out to somebody who's a huge fan of your work or you know each other from the past, you won't get a backlink for free. A high-quality backlink is worth a lot.
The most common thing we get offered is money. Paying or accepting payments for backlinks is not in the gray area, it's straight-forward black-hat SEO and is against Google's guidelines on link schemes. I know many SEOs still do this, but you don't want to be one of them.
So offer something other than payment. Sharing the article on social, inviting in the CEO of the other business to provide expert comment on one of your articles, speaking on a conference or podcast. 
I once was offered social sharing in exchange for a backlink, and when I checked out the business' social media, I learnt that they had 546 followers. On Facebook, Twitter and LinkedIn combined. A backlink is worth more…
The one with the long email chain
Following up on backlink building outreach messages can increase the likelihood of success when done right. I assume that I'm not the only person who is busy and forgets emails sometimes, however, receiving an "I just wanted to bubble up this email to the top of your inbox" type of message every other day certainly doesn't help.
I once worked together with a contributor, who kept following up on his guest blog post every single day even after I told him, that his article is in the 2nd review round to improve SEO and readability and I'll get back to him as soon as possible.
In 3 weeks the email chain grew to 28 messages, 20 of which were follow-ups from him.The others were related to the review process and updates from me. The relationship got so high-maintenance and he became so pushy that I had to tell him that we can't work with him anymore. 
(This is a different Pete than on the previous email)
How to build links for your website
Before I let you go, I can't help sharing a few tips on how to build links for your website. If you stayed with me this whole time, you absolutely deserve to read something useful that you can put in practice. 
So here are my link building tips for you:
Find the right person to reach out to
If you want to gain a link in an existing blog article, chances are that it will have a writer bio or at least a name. You can find emails with hunter or AeroLeads. 
Customize both the subject line and the email
I'm sure you can come up with a better subject than 'Quick Question'. Make it descriptive and eye-catching. It's okay if it's not two words, longer cold email subject lines tend to perform 24.6% better. Choose a subject line that goes with the email content.
You don't necessarily have to use flattery in your email to get a response, but if you do incorporate a compliment, make it an honest one. 
Get to the point quickly
I usually ask my question at the very beginning of the email, then I write 1-2 lines of additional information and I finish off by repeating the question. Let's stop wasting each other's time.
Improve readability
Make your message is scannable. Use line breaks, bold the important words and if you feel like your email is too long, use bullet points.
Track your success
Track whether your email was opened and if any links were clicked. There are plenty of extensions that do this. Using this information, you will be able to better tailor your follow-ups.
Follow up with measure
Tailor your follow-ups according to the information you have. If your email wasn't opened, you might have found a dead inbox or your subject line was mediocre. Start from square one and compose a whole new email with a different subject line. If you still don't get an answer it might be worthwhile to find another email address. 
If your email was opened, use the same email to follow up and offer something better in exchange for the collaboration than you did previously. If a link was clicked too, just drop a quick line and ask how could you help with the decision.
In my opinion, it's a waste of time to follow up more than twice after the email was opened. If the partnership is not of interest, than don't waste time and effort.
Don't lie
Even a small lie like "I'm a returning visitor of your blog" can end the partnership right at the beginning. Your message needs to build trust in order for it to be responded to.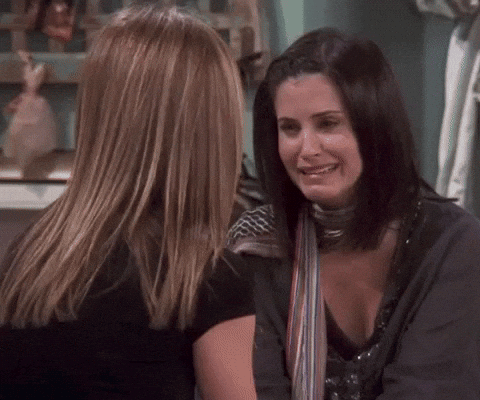 The one where I wrap up
I really hope that I could provide you with something valuable today and you leave this post feeling less clueless about link building than I used to leaving an article like this.
I'm looking forward to reading your backlink building outreach message or your pitch of guest blog post ideas. I hope I didn't put you off of getting in touch, because I strive to discover amazing content and mutually beneficial partnerships. 
If you'd like to submit a guest blog post idea, you can find the guidelines and the submission form here.
Start Taking Bookings Online
Create your branded online booking page, benefit from automated SMS & Email reminders, rid your business of wasted time, and reduce appointment no-shows by up to 90%.
No credit card required; free & easy setup.
Anna is an enthusiastic Digital Marketer, who drinks her coffee with cream and trending hashtags. She loves koalas, insightful SaaS podcasts, and creating content that ranks high.
She's also the one, who jumps up and down if you share a post from the 10to8 Business Blog. Connect with her on LinkedIn.
Looking For The Best Scheduling Software?
See how we compare with our up-to-date comparison guide!
Over 500 Integrations
Get even more from 10to8 with integrations and apps designed to grow your business.
Facebook Comments